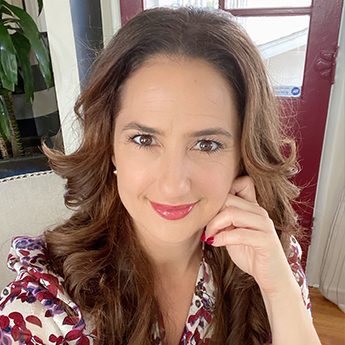 During her younger years, Denise grew up training at a dance studio in Florida and taking master classes from world renowned teacher, Mia Michaels. She participated and won top titles in nationally recognized conventions and competitions such as Tremaine and Hoctor's Dance Caravan then eventually judged for Showbiz, Star Power, US Spirit Leaders, and UDA/UCA. Denise started teaching, choreographing, and working in the professional dance industry at the early age of 16. She landed her first principal dance roles in a "WDZL TV" commercial and feature film, "Stardancer", at the age of 17. She continues to dance throughout high school and received a prestigious dance scholarship to Florida State University School of Dance & College of Fine Arts. Her training in college was focused on dance repertory ranging from traditional classical dance and choreography to contemporary original works with an emphasis in Martha Graham technique. After graduating college, she danced her way to Hollywood. She was fortunate to obtain representation by a top dance agency in Los Angeles, which lead to the start of her career as a professional dancer/choreographer.
As a professional dancer in Los Angeles for over 15 years, Denise has performed and toured with many artists including Prince, P. Diddy, Beyonce, Ricky Martin, Jennifer Lopez, Mayte, Busta Rhymes, Salt N Pepa, Baby Face, Sisqo, N.O.R.E., Alanis Morissette, Patti LaBelle, and Los Temerarios. She has worked in many entertainment mediums alongside celebrities such as Jennifer Aniston, Ice Cube, Penelope Cruz, Burt Reynolds, Vince Vaughn, Andy Dick, Dom DeLuise, Leah Remini, Ashley Simpson, Paris Hilton, Carrot Top, Adam Sandler, Bruce Springsteen, Tori Spelling, Ron Moss, Mike Epps, Rob Schneider, Magic Johnson, Wayne Gretzky, Terry Bradshaw, John Madden, and Ichiru. Denise has also worked with renowned directors such as John Landis, Steve Carr, Quincy Jones, Tom Brady, and Spike Lee and top choreographers such as Jamie King, Tina Landon, Mia Michaels, Travis Payne, Marguerite Derricks, Divine, Rey Lozano, and Michael Rooney. She has also appeared in national commercials as a principal dancer (Carl's Jr., Coca Cola, ATT,  Pepsi, Burger King, Old Navy, Nike, Sketchers, Budweiser, and Kraft), television shows (ER, General Hospital, Soul Train Awards, BET Awards, VH1 Awards, MTV, Billboard Awards, Young and the Restless, X-Files, That 80's Show and Beverly Hills 90210) and several feature films.
In addition, Denise was the dance team "Artistic Director" for several sport franchises including the Anaheim Arsenal (NBA D League), Los Angeles Avengers (AFL), Anaheim Storm (NLL), and The Elite League (IPH).  She was also the head artistic director, head instructor, and head choreographer for Universal Dance Association for many years. Over the years, Denise has been able to fuse experience in the professional dance industry along with the sports industry as a professional dancer, choreographer, artistic director, costume designer, casting director, producer and business owner. Denise became founder of Jerome Entertainment, Inc. in 2004 which developed business opportunities working with major motion picture studios, television networks and global brands. Denise was represented by William Morris Agency & partnered with DeBose Entertainment in 2008 in the development of her reality show, Dance America. Denise has been the owner of Dancemark Studio since 2011.
A graduate of Florida State University, Denise majored in marketing with a minor in dance, and was the captain/choreographer of the Seminoles' "Golden Girls" dance team. She went on to be a dancer for the NBA's Miami Heat, before moving to Los Angeles, where she was a dancer/choreographer with the Los Angeles Laker Girls.
Denise serves on the Dancer Alliance Board of Directors and is a member of the Screen Actors Guild – American Federation of Television and Radio Artists. She has been a member of the Sandpipers, a South Bay Women's Volunteer Philanthropic Organization since 2014.
Her passion and love for dance has been her driving force, and she continues to try to inspire, educate and mentor other dancers!  Quote: "People have asked me why I chose to be a dancer. I did not choose. I was chosen to be a dancer, and with that you live your life" – Martha Graham
Denise works with the following dance styles: