Helping You Get Your Moves On!
While dancing might seem easy if you're a spectator watching it from the sideline as soon as you chime in to learn, it is actually a long and arduous error-and-trial experience! Nevertheless, never mind that as that's the ultimate reason why our studio hired a dozen of professional and seasoned dancing teachers…
All of them will be ready to give you a helping hand (or a leg) at any time!
Owner / Operations and Competition Director
Stephanie has been an owner of Dancemark Studio since 2013. She continues to mentor and train dancers at the studio, both at the elite competitive level and recreational level. Stephanie helps coordinate the training and evaluation of all elite competitive dancers, mentors and schedules teachers / classes, participates in the audition process to choose the competition teams, finalizes teams and schedules, schedules regional and national competitions, and serves as the primary liaison with the competition companies and schools.












Diawn has been dancing and performing since the age of 4. She is a Los Angeles native who has trained extensively in jazz and lyrical while also studying ballet, tap, acro and later branching out into jazz funk.





Katelyn Sanchez is a dance artist based in Long Beach, California. As a ballet teacher, dance-maker, performer, and collaborator, she emphasizes community and personal narrative. Sanchez's training includes a conglomeration of techniques but is most informed by Kirsten Oakley-Ragsdale, Melanie Akins and Tai Jimenez at Boston Ballet, Rebecca Lemme, Laurel Jenkins, Gracie Whyte, Summer Brown, and Keith Johnson. She has also trained and performed for Lorin Johnson, Sophie Monat, Rebecca Bryant, and Robert Moses.
Colleen, a native of Sonoma County, CA, began dancing at 4 years old, training in various dance styles. At 14, Colleen joined the pre-professional modern company Surge Dance under the direction of Bernadette Alverio, performing all over the Bay Area. She moved to Southern California in 2014 to obtain her BFA in Dance at California State University, Long Beach.

















Gaby has been dancing since the age of 4 and has 21 years of experience. She has trained in various styles of dance including: jazz, tap, lyrical, ballet, and contemporary. She has always been passionate about dance and is excited that she gets to share her love of dance with others.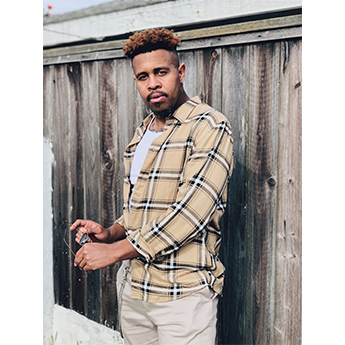 Kyle is a native of Southern California and has been dancing, performing, and choreographing hip hop for over 10 years. He has trained all over Southern California, including Snowglobe, Boogiezone Utopia, Focus Studios, and Evolution Studios. His areas of specialty are house and whaacking, with an emphasis on urban choreography.